Roofing services in Mexborough and beyond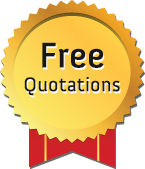 We've called this area our home for many years, and our roofers have always enjoyed an excellent working relationship with many individuals locally. This is never truer than in Mexborough, where we've always been proud to provide roofing services for a wide range of people.
We've a skilled team of roofers who promise a durable, reliable and dependable service for an affordable, manageable price.
We're roofers with a lot to offer
We're confident that amongst the experience our roofers have built up, you'll find the perfect service for your roof.
We provide a range of services to ensure you're never left with a faulty guttering system.
We also provide a wide range of different roof repairs for most properties.
We can also offer fascias and soffits that fit with the existing aesthetic of your property.
We can work on most types of roof, be it flat, pitch, slate, tile, felt roofing or GRP fibreglass.
We offer a range of options for chimney repairs, maintenance and regular inspections.
We've services to help you make sure your Velux windows installation is simple and pain free.
We've worked on a wide range of properties in Mexborough, and during this time our roofers have seen the full gamut of shapes and sizes that make up the local roofs. We're confident that wherever you might be, we'll have seen a similar property with the same roofing problem nearby.
Get in touch for your roofing solution
Call us today on 01709 717 849 to learn more about exactly how we can help you. We can arrange a time and date to assess your roof and provide a free, affordable quote with no obligation to hire us.