Roofing services in Thurcroft and Wickersley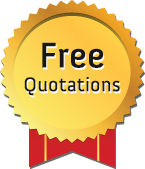 We are a group of roofers offering a wide range of services to all our clients in Thurcroft and Wickersley. Regardless of what you need for your roof, we're confident that we'll have a solution.
We're roofers with a great reputation in the area. A great deal of this is down to our affordable and reasonable pricing structure. We're keen to continue our reputation, and work hard to ensure that each and every project we undertake stands the test of time. We hire the best quality of roofers and source the best quality of materials in order to achieve this.
Our services
We've a wide range of roofing services available to customers in Thurcroft and Wickersley.
A great portion of our work involves roof repairs, whether small scale fixes or entire re-roofing
We offer guttering services and repairs, as well as fascia and soffit installations.
We are roofers with a range of services for a wide variety of chimney repairs.
We offer flat roofing services, whether this is repairs, felt roofing or GRP fibreglass installations.
We provide an array of service to help repair and maintain slate and tiles on your roof.
We can help advise on and install Velux windows to help you maximise your loft or attic.
We believe that our comprehensive range of affordable priced services, combined with our friendly and professional roofers, make us the obvious option for you and your roof.
Get in touch
We're a professional roofing company full of friendly and hardworking professionals. Call us on 01709 717 849 to learn how we can help you.