Roofing services in Brinsworth and Madsborough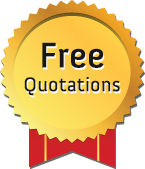 We have long since established a great reputation in the area for our roofers, and continue to ensure that this continues for a combination of quality services and affordable pricing. We'd relish the opportunity to prove to you that we're your best option in Brinsworth of Masbrough, and are confident that our group of professional, hard-working roofers mean that you'll never need another company again.
We're confident that the experience within our ranks of roofers means that whatever you might need, we've the answer
What we do
We've a wide range of services to cater for most roofs.
We can help you with most roof repairs you might need, from small tears to full re-roofing.
We've a range of flat roofing options, from installing GRP fibreglass to repairing felt roofs.
We can offer chimney repairs such as repairing damage or routine inspections.
We also provide a range of guttering services, ensuring your house stays dry and undamaged.
We can also provide a roofer to guide you through different options for your fascias and soffits.
We're Velux windows specialists so make the most of your loft or attic today.
We've a wealth of roofing experience in Brinsworth and Masbrough, and the chances are we've worked on a property near you. We're confident that if you can't find the roofing service you're looking for in the above list, we'll have a solution for you so do ask.
Get in touch
Call today on 01709 717 849 and we'll gladly discuss your roof, before sending one of our expert roofers to cast a trained eye over the situation. They'll leave you with a free quote for you to consider at your own leisure.