Chimney repairs in Rotherham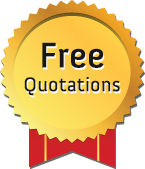 Throughout our time carrying out chimney repairs across the length and breadth of Rotherham, we've learnt two fundamental truths about chimneys. First is that, for any number of reasons, the frustrating fact is that your chimney will inevitably require repairs or some sort, no matter how small.
The second is that whatever the issue, time is of the essence. The smallest of problems with a chimney can quickly become costly and time-consuming.
Why choose us?
We're a company with a wide range of experience in Rotherham. During our time here we've become familiar with local residents, the local properties, and we're incredibly proud of the reputation we've built.
Services. We've a range of chimney repair services, from routine inspections to entire renovations.
Quality. We only hire the best workers, and only source the best materials.
Good value. We pride ourselves on our fair, affordable and transparent pricing and value for money.
We're confident that whatever you might need, we're the best option for you. We've worked on a wide range of different roofs, meaning that whatever your chimney repair might entail, we'll have seen something similar on a property near you.
Get in touch
We're available on 01709 717 849. We're happy to discuss your options with you before arranging a time and date to come and provide a full, fair and free quote without any obligation to hire us afterwards.
If you'd prefer, you can enter your details into the form on this page and we'll get in touch with you instead.