Re-roofing in Rotherham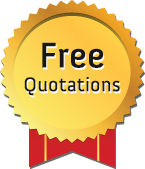 We're well known throughout Rotherham for providing a great service without an inflated fee. Part of the reason that we're respected for this is that we're experts at re-roofing. We provide a wide array of different services meaning that whatever you might require, we can confidently claim to be a great solution for you.
We understand that there is a huge variety in the architecture of the city, and we have experience working on a large number of properties in the area.
What we can do for you?
We've spent years replacing roofs in Rotherham, for a wide range of customers in an equally broad spectrum of properties. Therefore no matter where you might live, we have an option that will suit you.
We offer re-roofing in materials such as natural slate, affordable clay options and concrete tiling.
We can also provide GRP fibreglass roofing for customers looking for a long-lasting investment.
We also offer re-roofing for felt roofs, and can convert a flat roof into a pitched roof.
Looking for a roof conversion? We can help with flat to pitched or pitched to flat roof conversions.
With all of our options, we are always keen to make sure that we deliver a high-standard of roof replacement, for an affordable, economical price.
Call to learn more
We're available on 01709 717 849. We're always happy to discuss your roof replacement with you, and will gladly visit your property and a time that works for you before we provide a free quote with absolutely no obligation to hire us afterwards.
We're a friendly, local company that you can trust to help you in anyway that we can.