Roofing services in Wath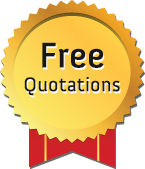 We're a roofing company with a huge range of customers within your local area. During our time working in Wath, we've seen a wide range of roofs, and met a wide variety of local people. We've also received a lot of positive feedback on the workmanship and professionalism of our roofers.
We are always keen for this to continue, and work hard to make sure each roofing service is better than the last. At the same time, we never charge anything but an affordable fee for any roof we work on.
What we do best
Choose from our services:
We've a team of roofers more than capable of re-roofing properties old or new.
We can always be depended on for providing an affordable roof repair, little or large.
We've lots of experience working on a variety of guttering, fascias and soffits across the area.
We can be relied upon for chimney repairs, as well as maintenance and installations.
We are also more than confident on any type of roof; flat, pitched, slate, tile felt or GRP fibreglass.
We are fully experienced in Velux windows installations so let us see what we can do for you.
Get in touch
We're confident that our roofers have more than enough experience in Wath-upon-Dearne to manage any task. As you can see, we've a wide range of roofing services that have proved more than sufficient enough to overcome most challenges on most roofs.
We've a team of roofing experts available on 01709 717 849. We can arrange for one of our roofers to visit you, and provide a free quote with zero obligation to hire us.