Roof repairs in Rotherham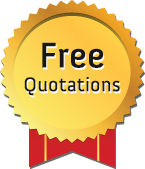 As a company with an extensive reputation for top levels of service in Rotherham, it should come as no surprise that we're more than capable of tackling most roof repairs. Furthermore, we believe that we can provide an excellent service without a dizzying price attached.
Repairs or restorations - here's how we can help you
We've earned ourselves an excellent reputation across the city, and offer reliable roof repairs designed to stand the test of time. Here are a few reasons why we believe ourselves to be your best option.
Pricing. We offer our services at competitive, economic rates, proving that you needn't pay more for quality.
Experts. We're a team that have consistently delivered excellent standards of roof repairs.
Skills and knowledge. We have extensive experience in all kinds of roofing and roof repairs.
Quality of workmanship. Roofing is a skill which requires years of learning in order to deliver excellence.
Trustworthy. We recognise that hiring a roofing company involves trust, and hire the most reliable staff.
We're confident that no matter what the problem might be on your property, we'll have encountered something similar on a building near yours. Therefore we are sure to be able to provide a quick, durable roof repair, without unnecessary delays or problems.
Roof repairs are a huge part of why we enjoy the reputation we have in Rotherham and the surrounding areas, and after hiring us we're sure you'll agree.
Call today to learn more
We're a team of friendly workers that always enjoy great rapport with our customers. Call us on 01709 717 849 and we'll talk you through your options before arranging a time to visit your property.
We'll leave you with a free quote for your roof repairs which you can contemplate at your own pace, with no obligation to hire us.