Guttering in Rotherham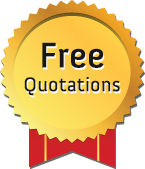 We know that although incredibly important to your property, gutters are far down the list of enjoyable ways to spend your money. We're therefore keen to offer a professional service, with no unnecessary delays and no inflated costs.
We've a great track record on our guttering in Rotherham and the surrounding areas. This is proven by the great reputation we have within a range of local neighbourhoods and communities. Part of the reason for this reputation is our affordable quotes, and we're always careful to operate under the mantra of 'a good job for an even better price'.
The other reason is that we offer dependable, long lasting repairs on all the gutters we work on.
Why are we the best for your gutter repairs?
We believe that we offer you the best option for you and your gutter. No matter what you might require, from a quick repairs to an entire replacement, we're confident that we can provide the right service for you.
Affordability. We consistently provide a fair, economical price for any guttering service required.
Durability. We also make sure any guttering work we carry out stands the test of time.
Local knowledge. We've a great reputation across Rotherham, and know the buildings, and the people, well.
Long guarantees. Every guttering job we do is backed up by our guarantee system for peace of mind.
Get in touch
Call us on 01709 717 849. We are always happy to arrange a time that suits you where we can visit your property. We'll provide a free quote for you to consider, with no obligation to hire us afterwards.