GRP fibreglass roofing in Rotherham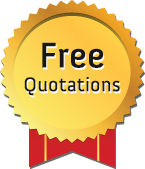 Across Rotherham, there's an increasingly large surge of interest in installing a GRP fibreglass roof. Generally regarded as a long-lasting, durable alternative, there's no question that an installation on any property is a true investment.
We are an experienced team of professionals who always look to reward the trust our customers place in us when installing a GRP fibreglass roof.
Why choose us?
There's a huge list of reasons why we believe that we're an excellent choice for you. If you're still unsure, give us a call and we'll gladly talk you through your options and arrange a time to provide a free quote with no obligation to hire afterwards.
Local traders. We have a long list of satisfied customers across Rotherham and beyond.
Fair and honest. We set out a full and fair quote to ensure absolute transparency before we begin.
Affordable. We offer competitive rates on our work to ensure our fine reputation continues.
We recognise that a huge amount of trust is placed in us whenever a customer invests in a GRP fibreglass roof, and we consistently reward this with a pain-free, professional service. Although undoubtedly an investment, we offer an affordable price structure for all our work, and this is never truer than with fibreglass roofing.
Get in touch
Call today on 01709 717 849. We'll gladly offer advice, or arrange a time and date to visit your property and provide an extensive quote for free, with no further obligation.
Alternatively, feel free to leave your information in the form on this page, and we'll get in touch with you.