Roofing in Swinton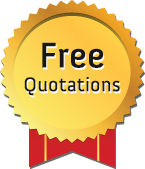 We're a well established group of roofers with a long history of working and building a fine reputation in the local community. We've got a great deal of experience providing top class roofing in Swinton, Rotherham.
We're proud that after having spent such a long time on these roofs, customers return again and again as they trust us. We're keen for this to continue, and offer affordable pricing on our roofing services. High levels of professional service need not be expensive.
How can we help
We've always been proud of our roofers' expertise. It enables us to offer a wide range of roofing services.
We offer a range of options for slate and tile roofs, whether it's large projects or small repairs.
We can install and advise our customers on the installation of Velux windows.
We help with a range of flat roofing services, whether repairing or installing felt and GRP fibreglass.
We can help you on all manner of roof repairs and re-roofing projects.
We provide a range of chimney repairs and maintenance, including routine inspections.
We can help you with your guttering, whether you need installations or smaller repairs.
We believe that our comprehensive services, combined with our economic pricing, mean we're a natural choice for any roof in Swinton.
Find out about our roofing options
We're a group of hardworking roofers that have always enjoyed great customer relationships in the Swinton area. Call on 01709 717 849 to learn why we're the only roofing company you need.
Alternatively, enter your details in the form on this page and one of our roofers will gladly get in contact with you.