Fascias and soffits in Rotherham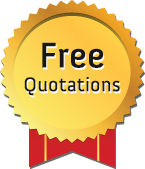 Fascias and soffits provide us with a great deal of business in Rotherham and the surrounding area. We understand that they represent an important part of the way in which your roof works, but beyond this we also understand that they need to look good on your property.
How can we help?
There's a wealth of different reasons why we can help you through any problem you might be having. From small repairs to entire installations, we've a great deal of experience working on fascias and soffits in Rotherham, and the chances are that we'll have already worked on a roof near yours.
Advice. We'll help you ensure everything from shape to colour is to your requirements.
Reasonable prices. We offer an outstanding level of service for a reasonable, affordable fee.
Customer services. We are proud that we always enjoy a great relationship with our customers.
Beyond this, we're always keen to ensure that you're entirely happy with our service on your fascias and soffits. Before we begin, we offer you a full, fair and free quote that ensures you're aware of everything you're paying for. Transparency is something we are always certain to provide.
Call today
We're always happy to talk. Call us on 01707 717 849 and we'll gladly offer advice, or arrange a date where we can visit the property and provide a comprehensive quote for your fascias and soffits to consider at your leisure.
If you'd rather, you are welcome to fill in your details on the form on this page, and we'll get in touch with you.