Velux windows in Rotherham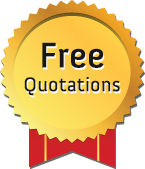 We've seen the rising trend of Velux windows build and build across Rotherham, as an increasingly large number of people look to make the most out of their lofts and attics. We recognise that Velux windows are an investment, and have always rewarded customers that choose us for this by providing fairly priced installations that last.
Why choose us to fit your skylights?
There are a wide range of reasons why we're confident we represent the best option for you.
Advice. We've a wealth of experience installing Velux windows, and can help you maximise your space.
Economy. We consistently provide residents of Rotherham with a full, fair and affordable price.
Quality. We actively source the best materials and the best staff, ensuring our work is of the best quality.
Guarantee. Once we've completed the installation of your Velux window you'll be given a written guarantee.
There are a wide range of factors to consider when you decide to install Velux windows. We've a long list of previous clients and have worked on various types of roof, so we understand the variety of different options available. This means that we can be sure to help you maximise the potential of your property.
Want a roof window? Call us today
We're a friendly and professional group of workers, and are always happy to talk you through your options and provide any advice you might need. We can visit your property at a time that suits you best, and cast a trained eye over the situation.
From here we'll provide a free, full and reasonable quote for you to consider at your leisure. Call us today on 01709 717 849.