Roofing in Rawmarsh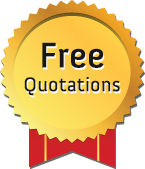 We're a group of professional roofers that have always enjoyed a great reputation in the local area. We offer our customers a long lasting service without charging anything beyond a fair, affordable fee. We've a wide range of experience on roofs in Rawmarsh, and whatever you might require, one of our roofers will have worked on something similar on a property like yours.
What do we do?
We've a wide range of services to solve most problems on most roofs. We're consistently praised for the friendly, professional nature of our roofers and are proud to offer a high standard of roofing without an inflated fee.
As professional roofers, popular requests are roof repairs and re-roofing.
We also offer services to install Velux windows, helping you expand your attic or loft.
We can help with chimney repairs, through either regular inspections or necessary reparations.
We can help with flat roofs, whether repairing or installing felt roofing or GRP fibreglass.
We're more than confident that any issue with slates or tiles on your roof can be quickly solved.
We can help install or repair gutters, fascias and soffits, and help you find the style you need.
We understand the trust that our customers place in us, and we constantly look to reward this with a professional roofing service that stands the test of time.
Looking for a roofer in Rawmarsh? Call today
We're available on 01709 717 849.
We're sure that whatever you might need, we've got a roofing expert on hand to discuss with you your options, before visiting your property and provide a free quote with no obligation.