Roofing in Maltby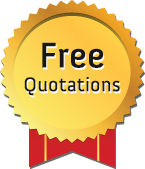 We've a wide range of roofing services to offer anyone that requires a roofing company in Maltby. We're roofers that have enjoyed a great reputation. We work hard to continue this, and believe that our affordable pricing, combined with our quality roofers, ensures we do.
We've an extensive range of options for any problem on a wide variety of roofs. We believe that our roofers' breadth of experience across Maltby means that whatever you might require, the chances are we'll have helped with something similar on a property nearby.
How can we help you
Whatever your roofing need, we should be able to help:
We offer a wide range of chimney repairs covering maintenance and refurbishment.
We provide top class roof repairs such as loose tiles, small tears and large holes.
We've been able to advise our customers and help them install a range of Velux windows.
We've experience with flat roofs, GRP fibreglass and felt roofing, whether repairing or installing.
We've worked on a long list of guttering, fascias and soffits helping customers find exactly the right match.
We've also worked on a number of flat and pitched re-roofing projects to high standards.
We're confident that whatever you might need, if you're looking for a roofer in Maltby we're the the only number you need call. We're a group of hard-working, professional and friendly roofers and have always enjoyed a great relationship with each and every customer.
Call today
Call us on 01709 717 849. We'll gladly discuss your roofing options with you, before sending one of our roofers to cast an expert eye over your roof and leave you with a free quote with no obligation to hire us afterwards.