Slate and tile roofing in Rotherham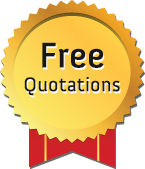 We understand how easy it is to put off slate or tile roof repairs. However, we also know first hand how important it is to repair or replace your slate and tiles before a small problem develops into something worse.
We're an affordable, dependable company based in Rotherham and we believe that we can help make sure you don't pay over the odds for a solution.
How we can help
We're an experienced group of professionals who believe we've more than enough know-how within our staff to make any job fuss-and-pain-free. We're confident that we're the best option for you, and here are a few reasons why.
Local knowledge. We've built a great reputation across Rotherham, which we're keen to continue.
Affordable. We're known as good value for money, with no interest in overcharging our customers.
Service with a smile. Sadly, our quality work means we never meet our customers again.
Our guarantee. All roofing work comes with a long and extensive guarantee for peace of mind.
We've worked on a wide range of different properties, and therefore can be confident that whatever you might need doing, we'll have installed or repaired a slate or tile roof nearby.
Call today
We're a friendly, local, workforce not in the business of hard-sells. Call us on 01709 717 849 and together we can arrange a time to meet at your property, discuss your slate and tiling options and leave you with a free quote with absolutely no obligation to hire us afterwards.
Alternately, you are welcome to leave you details with us, and once you've entered your information into the form on this page we'll gladly get in touch with you.